2 Player LED Arcade Buttons and Joysticks DIY Kit for MAME and RetroPie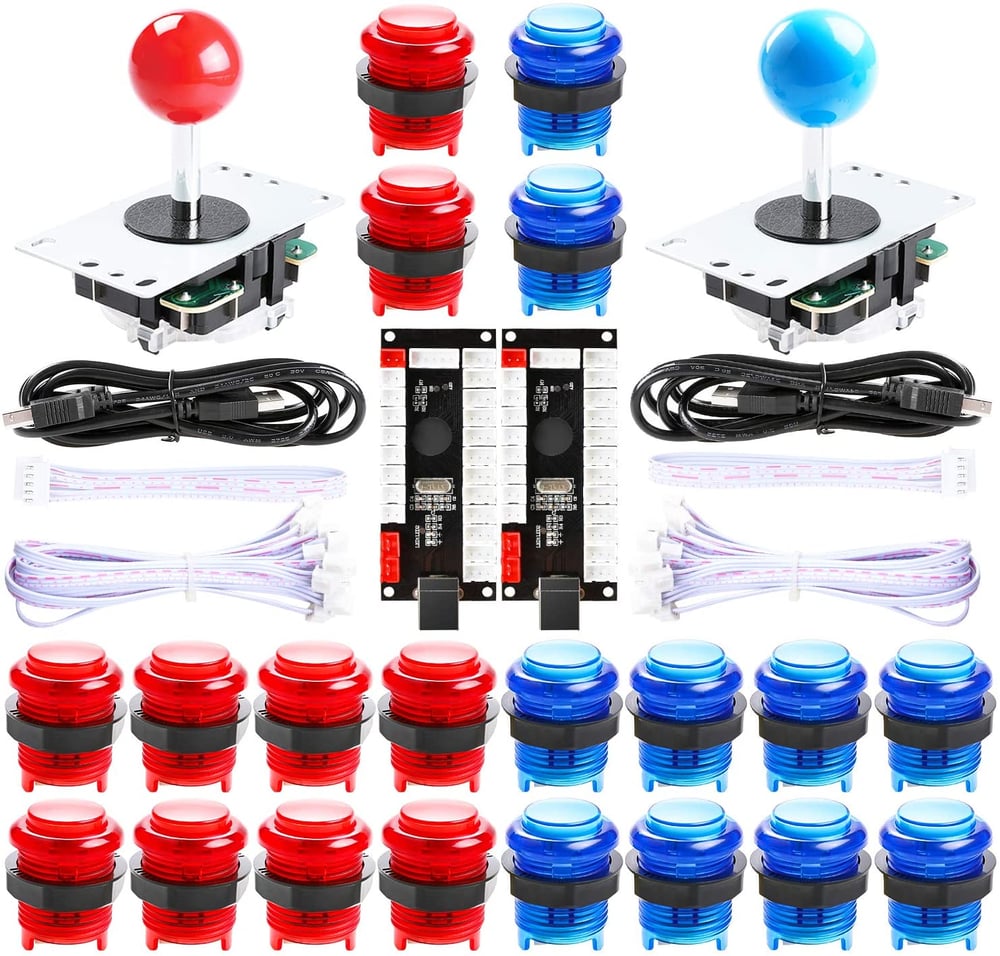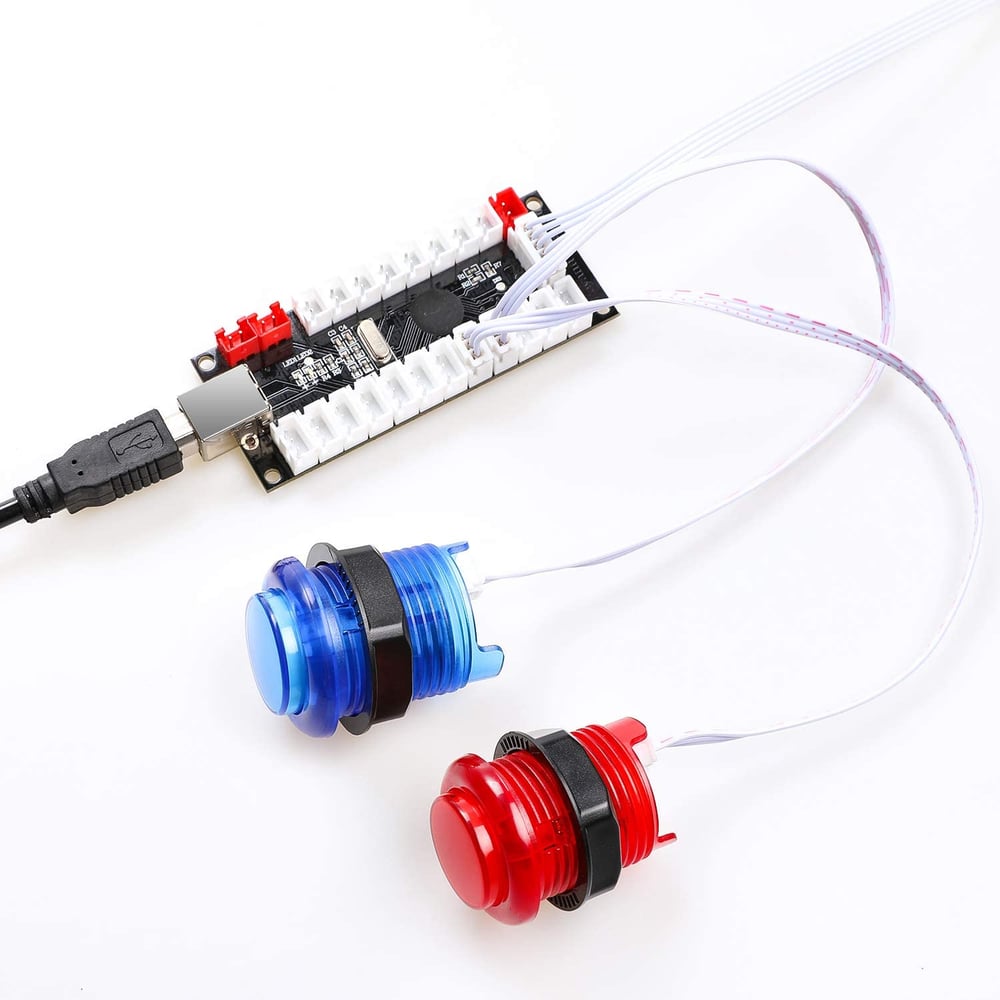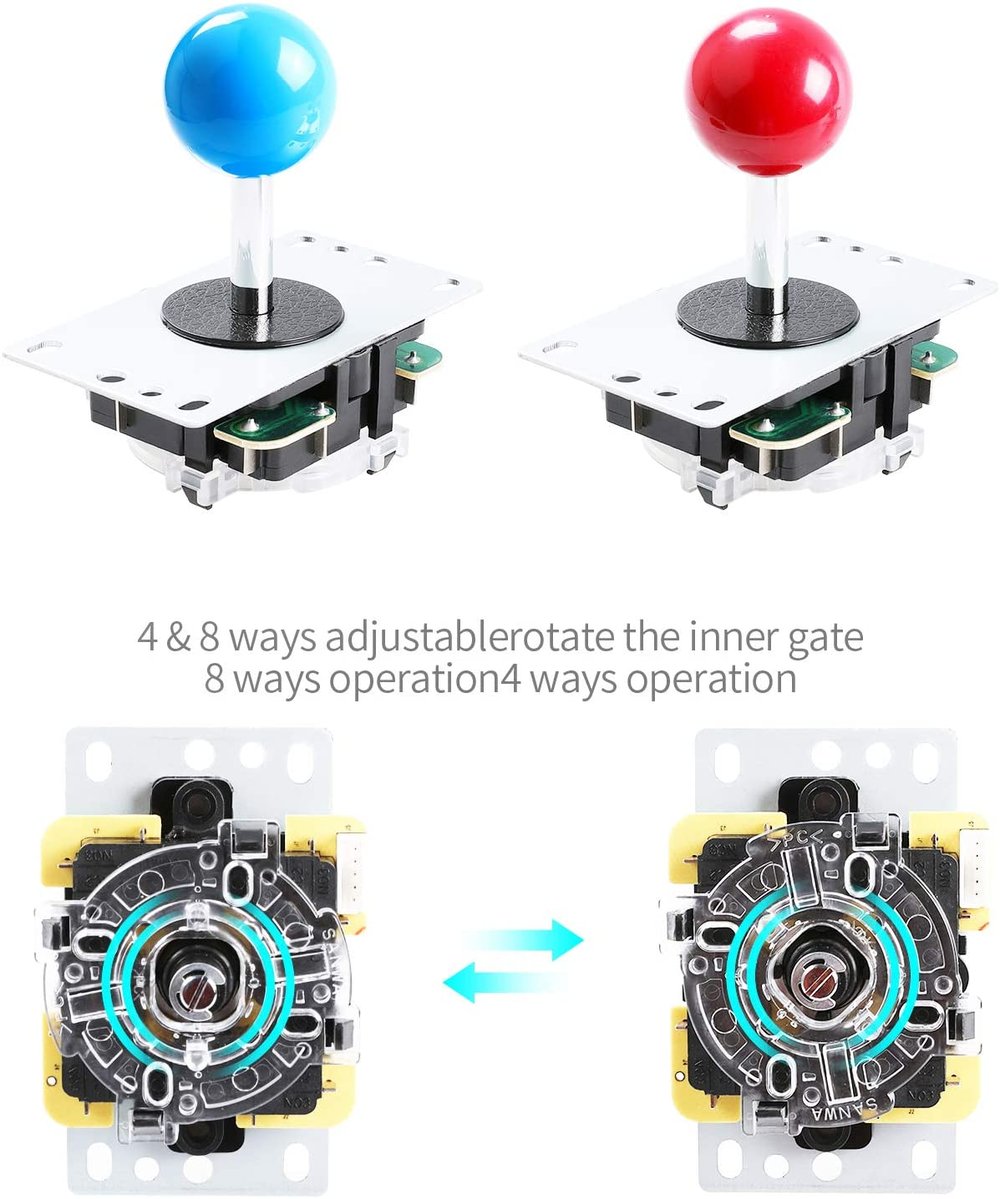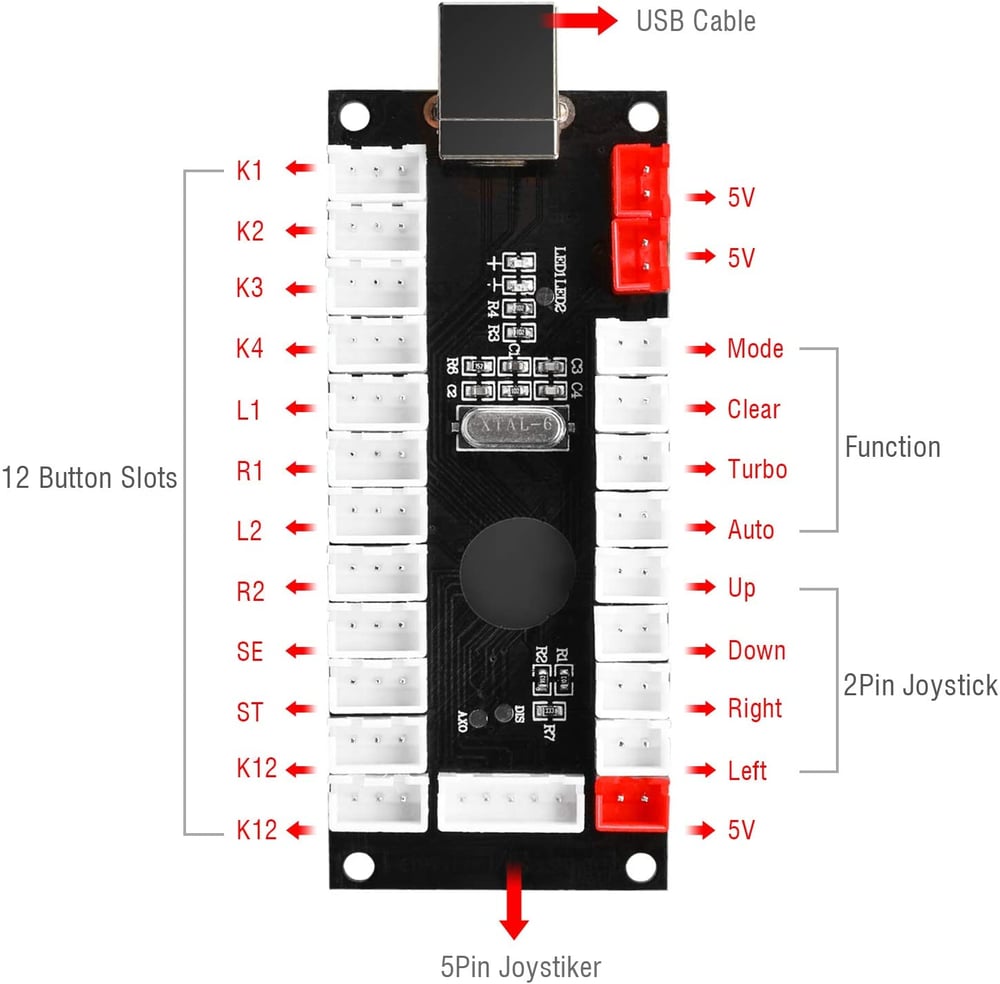 Perfect 2 Player DIY kit to quickly upgrade your arcade cabinet or tank project. Ideal to upgrade the Arcade1Up TMNT Street Fighter, Mortal Kombat, Marvel and others.

Zero delay USB encoders are compatible with Windows, Android, Raspberry Pi and suitable for many arcade DIY Projects.

Tips:
Drill Holes from 28mm to 30mm for the LED buttons.
Connect the joystick to the 5Pin slot opposite the USB-B slot.
The LED buttons are powered from the USB board.
Zero delay USB encoders will detect as DragonRise type.
Check out Youtube for many tutorials.

This item includes:
2x Zero Delay LED USB Encoder
2x USB Cable
2x 5Pin wires for Joystick
20x 3Pin wires for LED Push Buttons (Quick Connect Style)
10x Red 28mm LED Push Buttons
10x Blue 28mm LED Push Buttons
1x Red 5Pin 8 way joystick
1x Blue 5Pin 8 way joystick

Free shipping from the USA with USPS tracking.