Miyoo Mini Plus + Handheld Console 128GB Ready to Play + Fully Loaded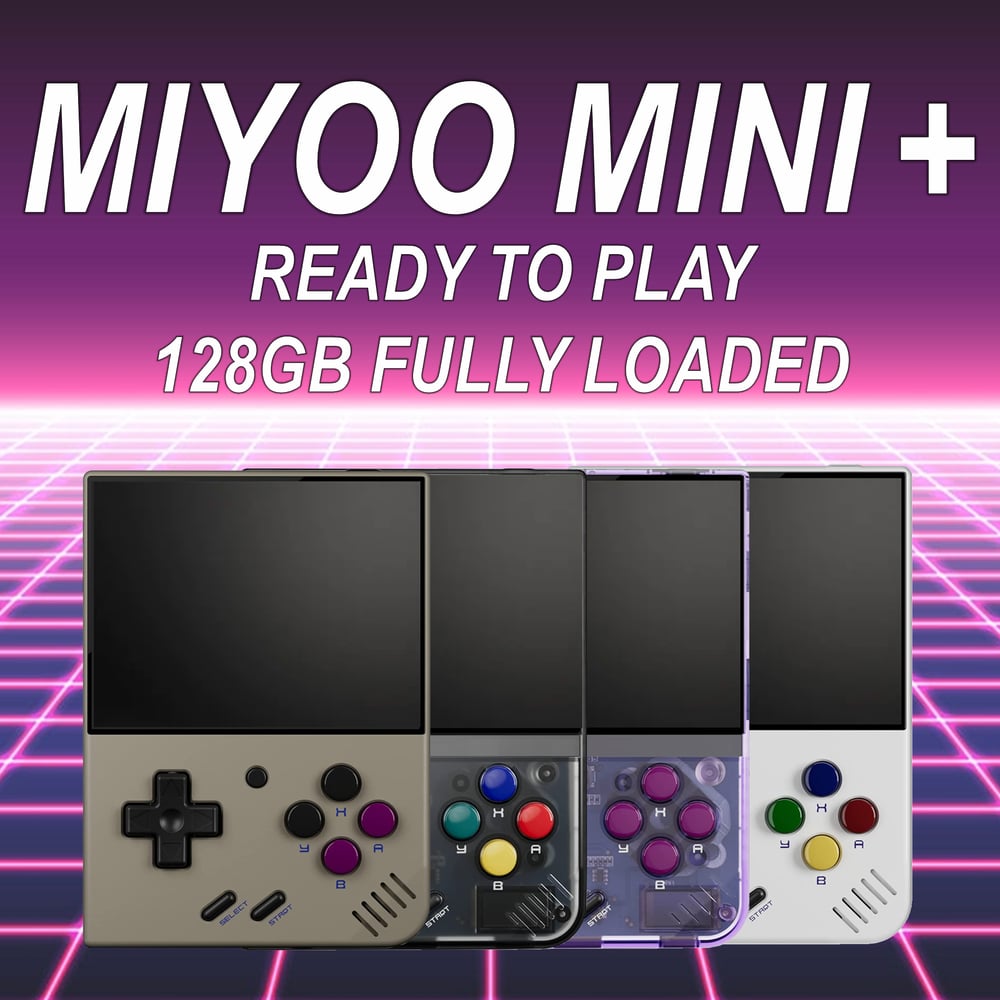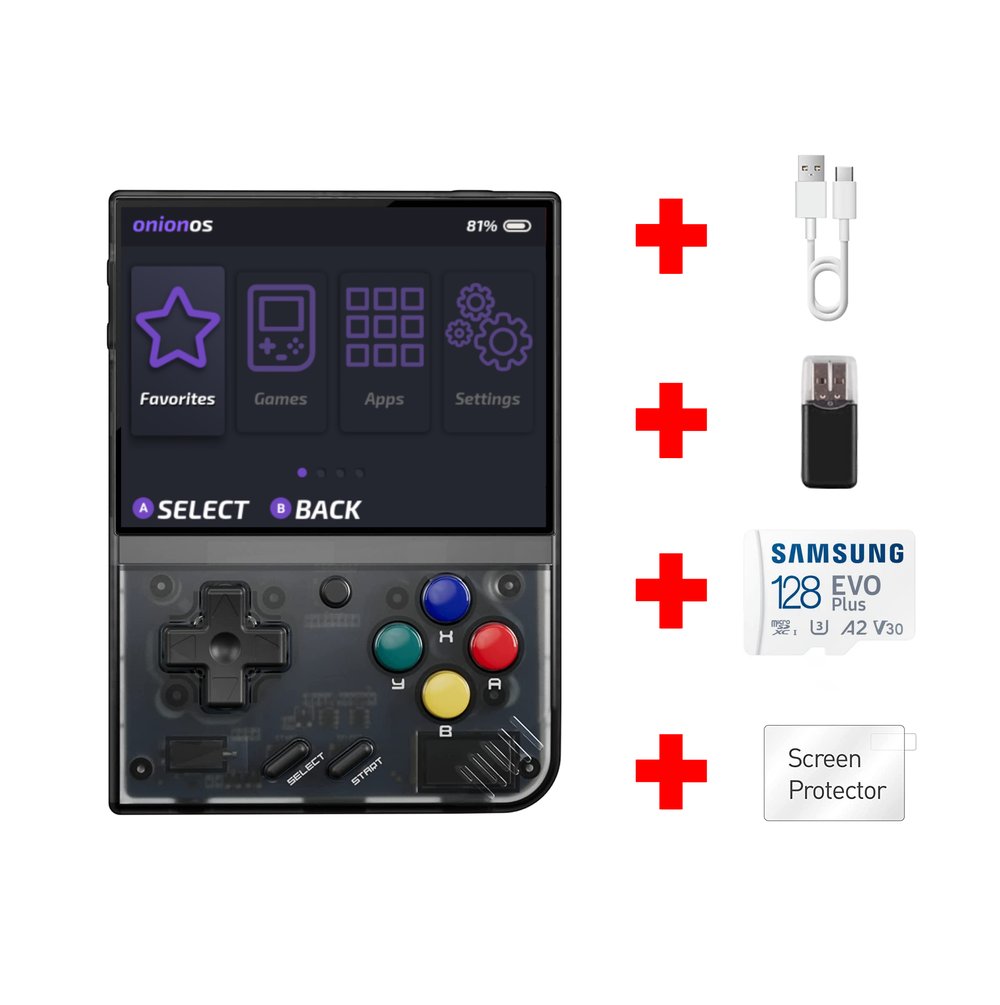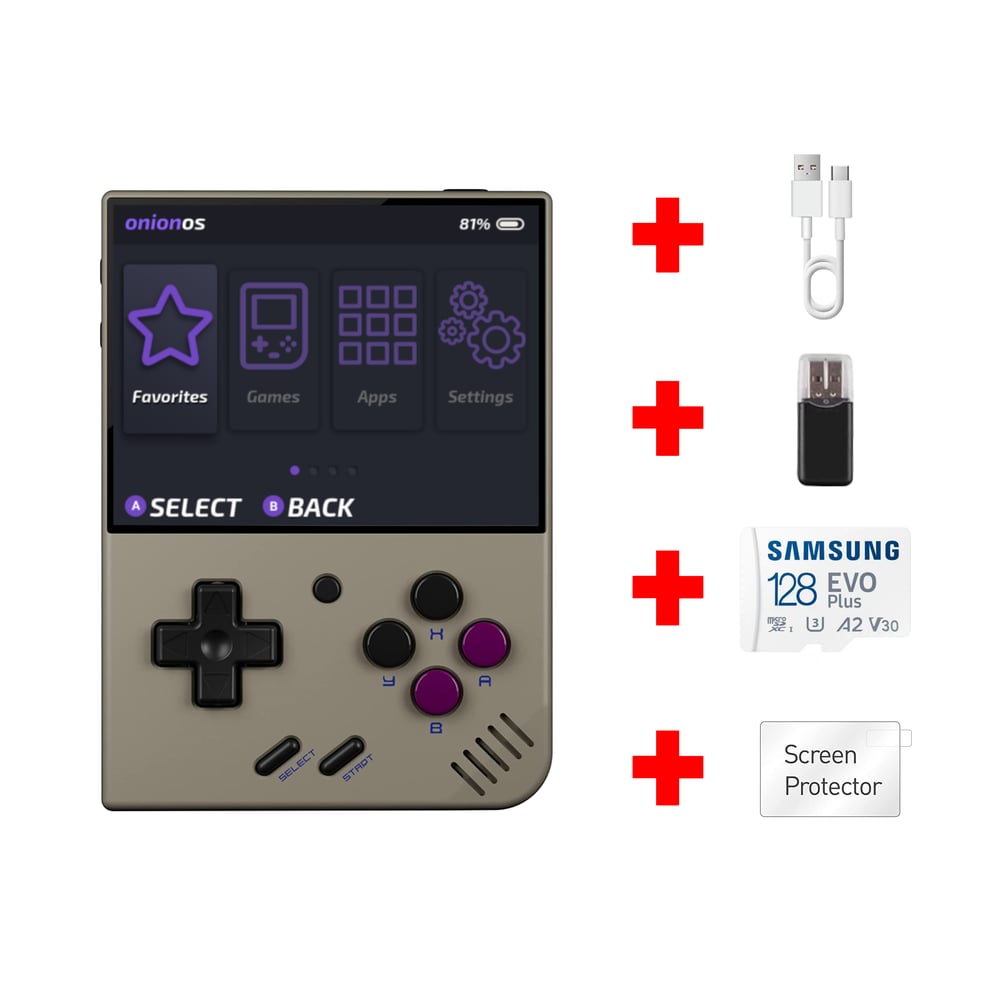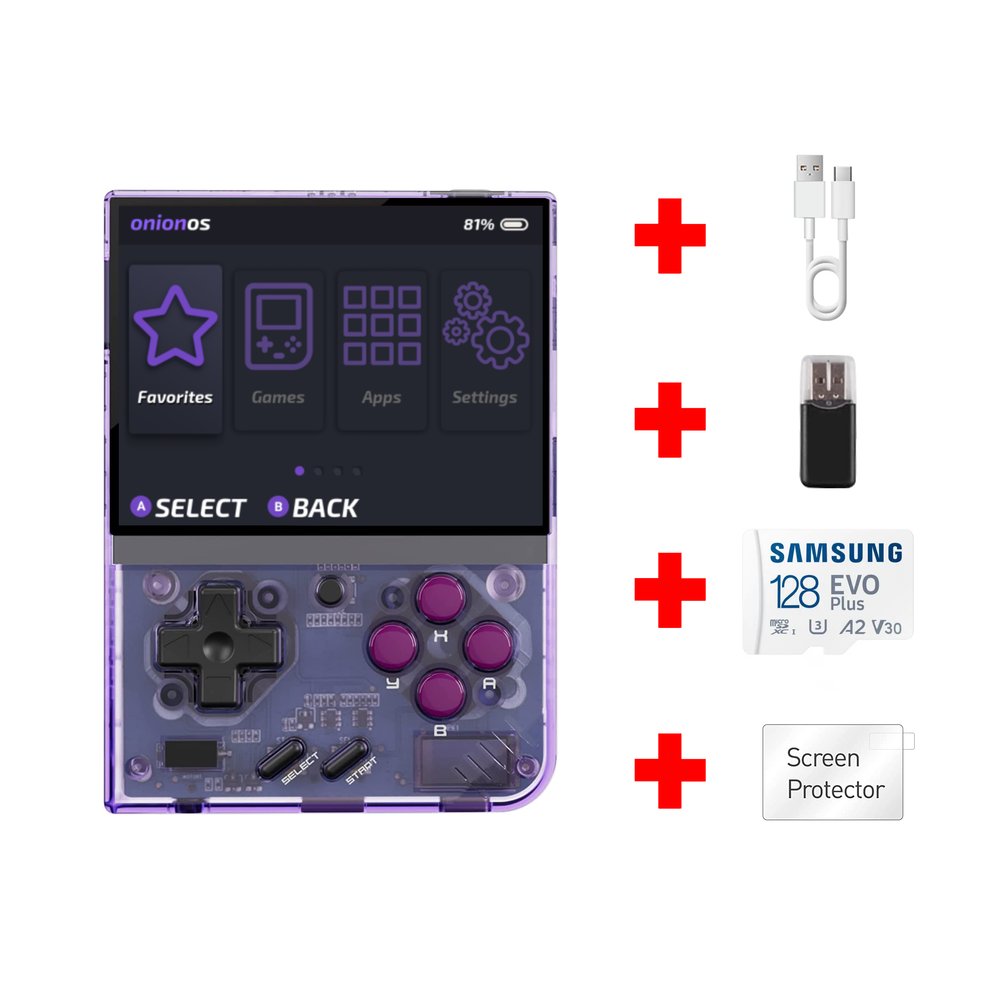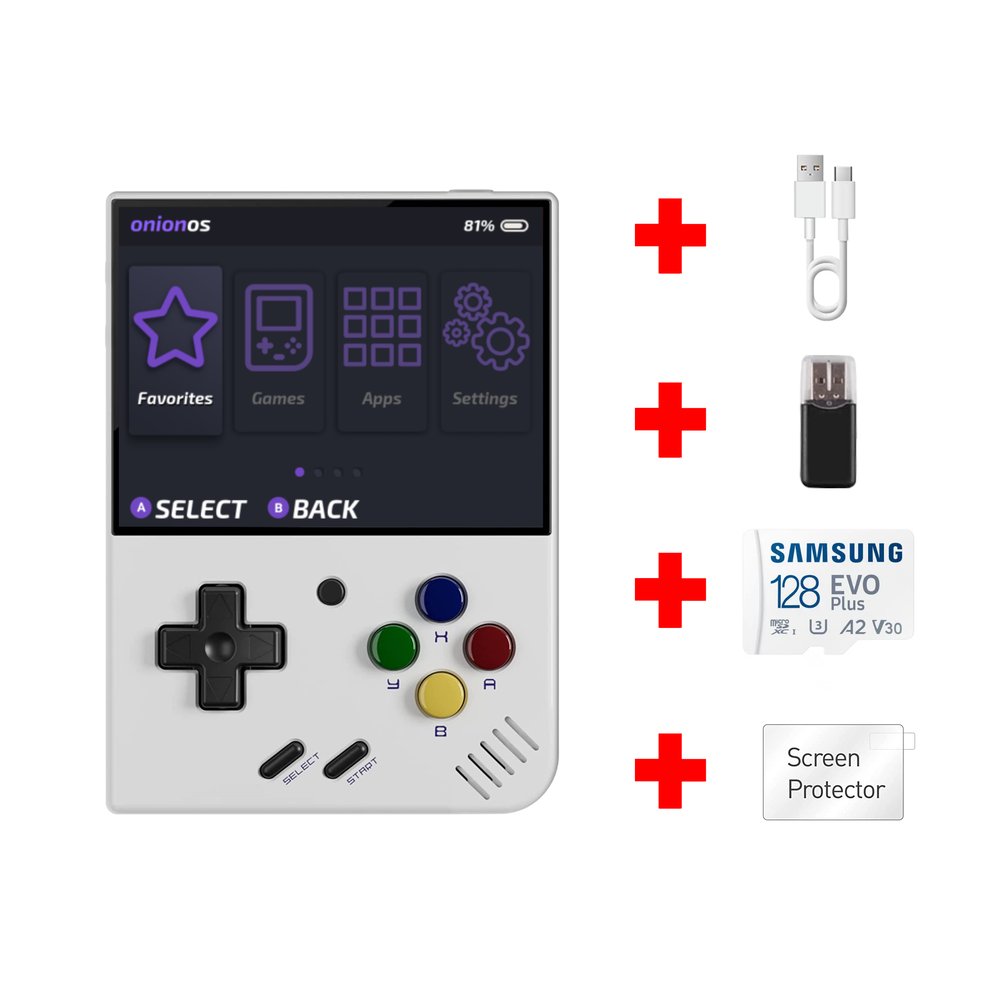 This is the latest Miyoo Mini Plus handheld DMG style vertical console with a custom Samsung 128 GB micro SD card that I have already set up so that you get the best from the device out of the box. Each of my devices is set up so that it is ready to play loaded with arcade classics, handheld and console games up to the late 90's.

This item includes:
- Miyoo Mini Plus + Handheld Console by Bittboy
- Samsung 128GB Micro SD card (configured by me)
- Configured with the latest OnionOS, themes and artwork
- USB charging cable
- Screen protector
- Micro SD card to USB adapter
- Quick start instructions sheet (created by me)
- Access to download entire SD card back ups and updates (my own server)

Miyoo Mini Plus Specifications:
- 3.5″ IPS Display (640 x 480)
- 1.2GHz Dual Core ARM Cortex-A7 CPU
- 128MB RAM
- 3000 mAh battery
- WiFi built in
- Dimensions 108mm x 78.5mm x 22.3mm
- Compatible with OnionOS, Standalone Apps and RetroArch

Ships quickly and carefully from the USA with tracking.

Please keep in mind that emulation is generally great, however due to device limitations not every game is perfect!