Odroid Go Ultra Handheld Console with Custom 256GB Ready to Play + Fully Loaded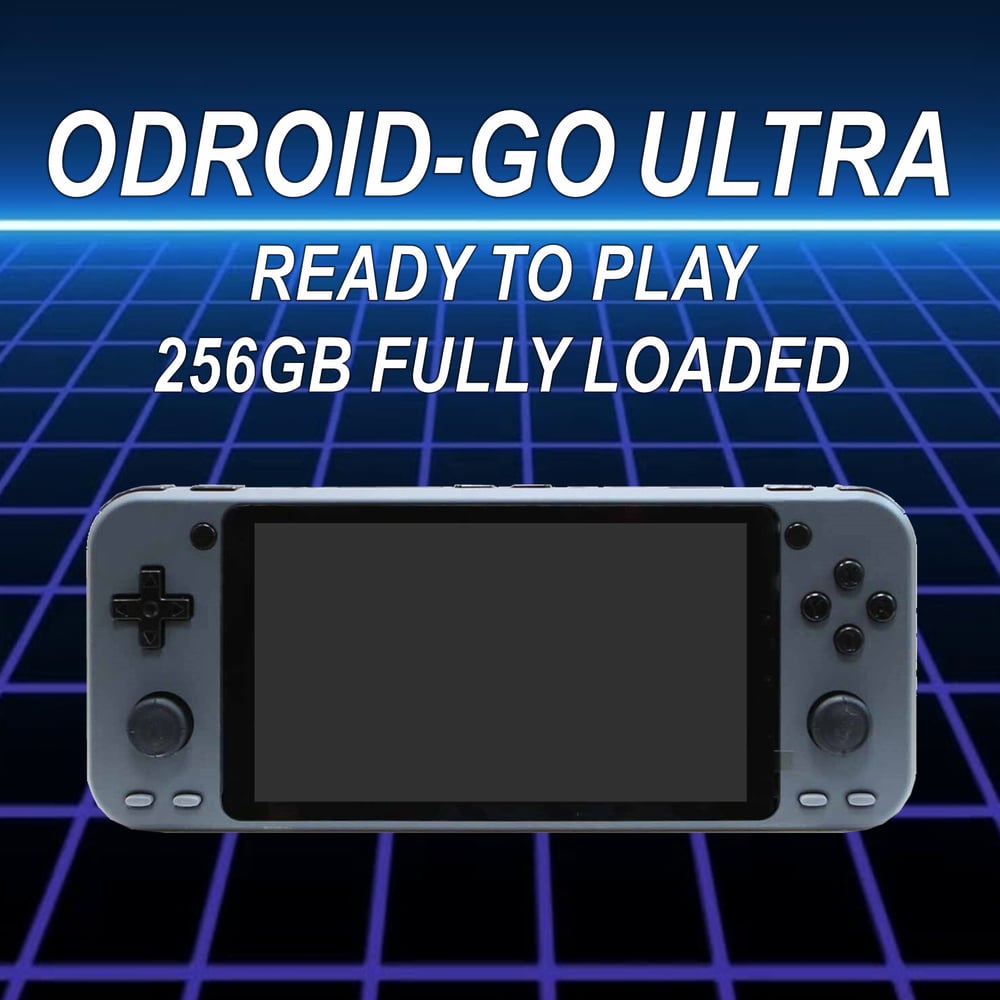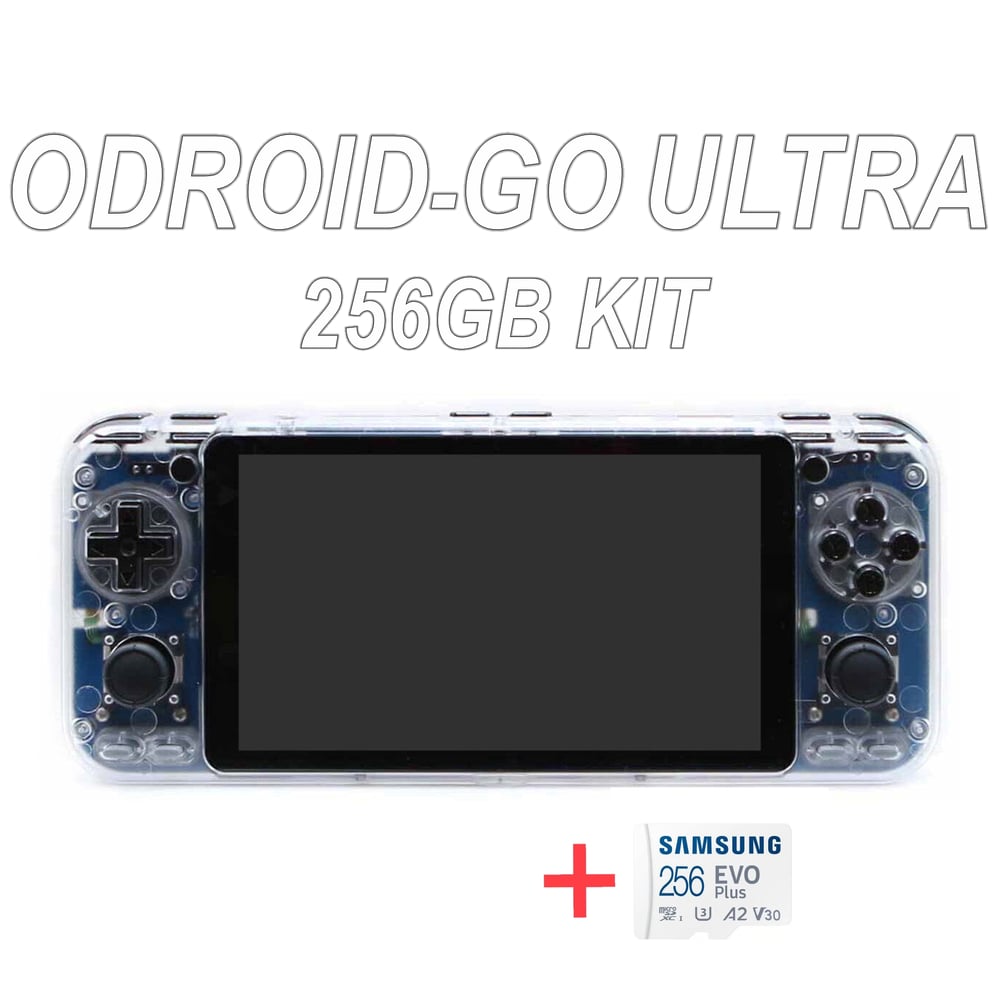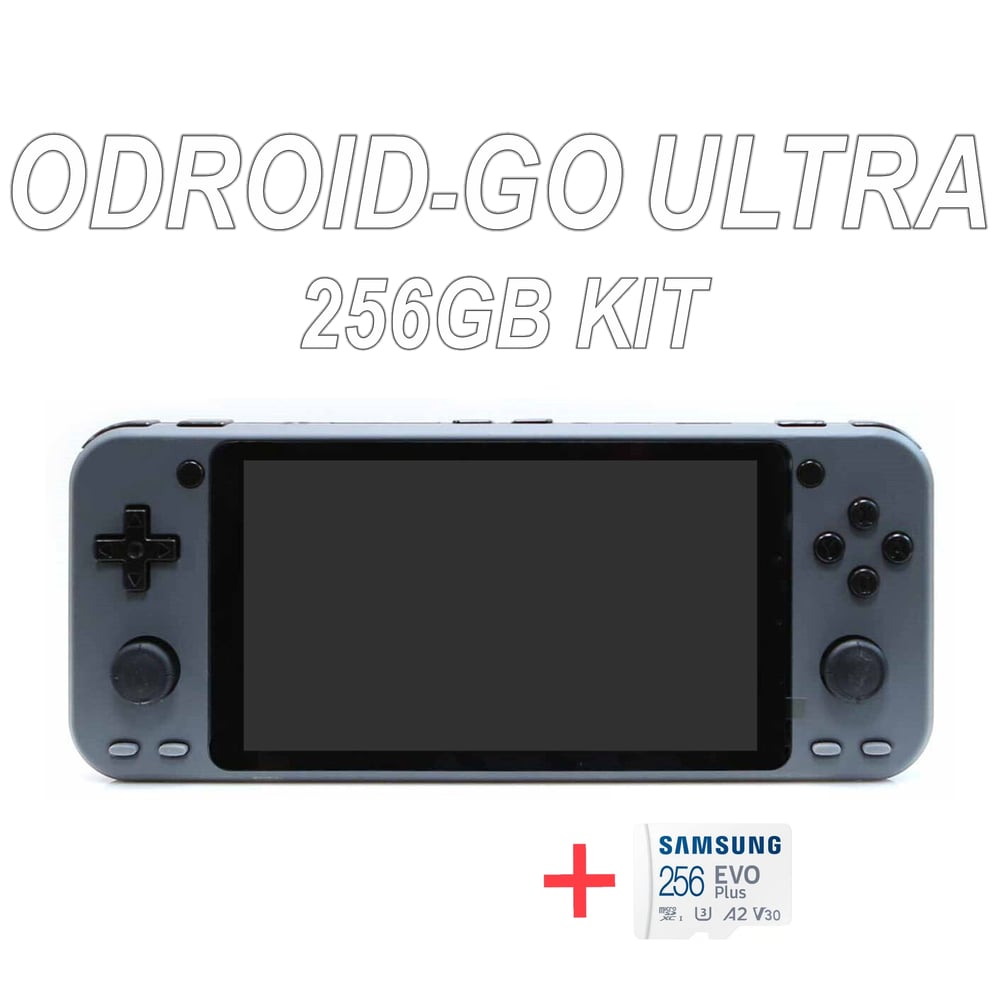 The Odroid-Go Ultra handheld is the most powerful Odroid console yet and is an excellent replacement for your Odroid Super and Advance. This Odroid-Go Ultra comes with a custom 256 GB micro SD and is loaded with a custom OS that is intended for enthusiasts and modders. It is ready to pick up and play with all the console and arcade classics up to the late 90's.

This item includes:
- Odroid-Go Ultra Handheld Console by Hardkernel
- Samsung 256GB micro SD card set up with a custom OS (configured by me)
- Configured with the latest tweaks, preview videos, themes and artwork
- USB-C + A charging cable
- Quick start instructions sheet (customized by me)
- Access to download entire SD card back ups and updates (my own server)

Odroid-Go Ultra Specifications:
- 5" TFT Display (854×480)
- Quad-core Cortex-A73 (2.2Ghz) and Dual-core Cortex-A53 (2Ghz) CPU (Amlogic S922X)
- Mali-G52 GPU
- 2GB LPDDR4 RAM
- 4000 mAh battery
- WiFi capable and needs a separate dongle
- Dimensions 204x86x25 mm
- Compatible with TheRetroArena, JELOS, Ubuntu, RetroArch, EmulationStation

Ships quickly and carefully from the USA with tracking.

Please keep in mind that emulation is generally great, however due to device limitations not every game is perfect !