PocketGo Handheld Console (2.4" Screen) 64GB Ready to Play Fully Loaded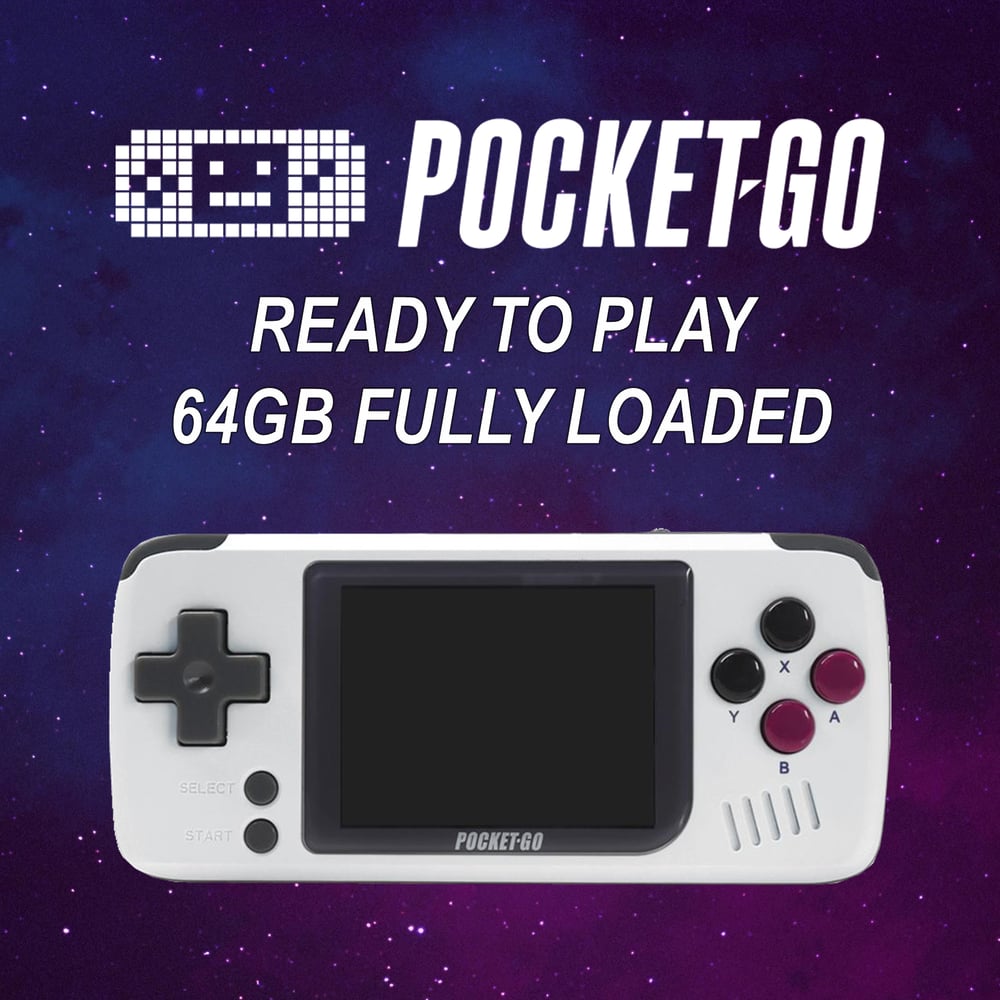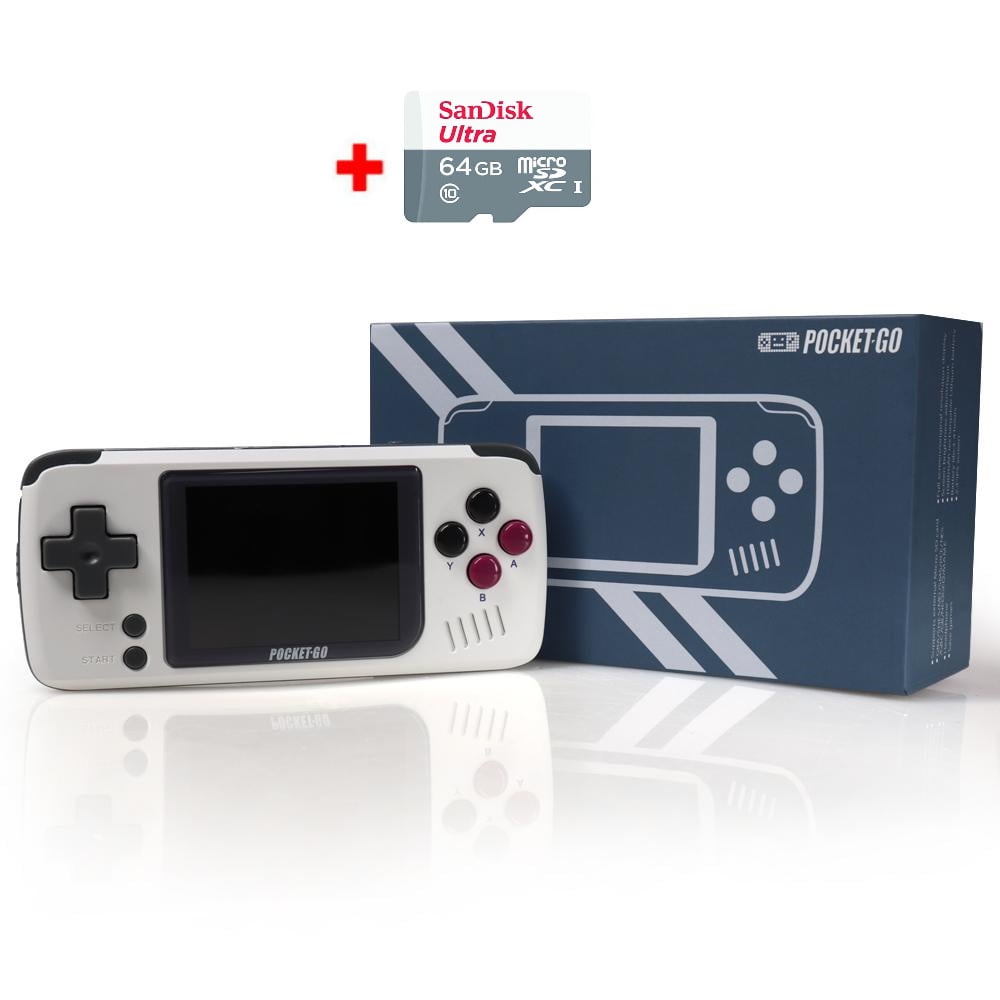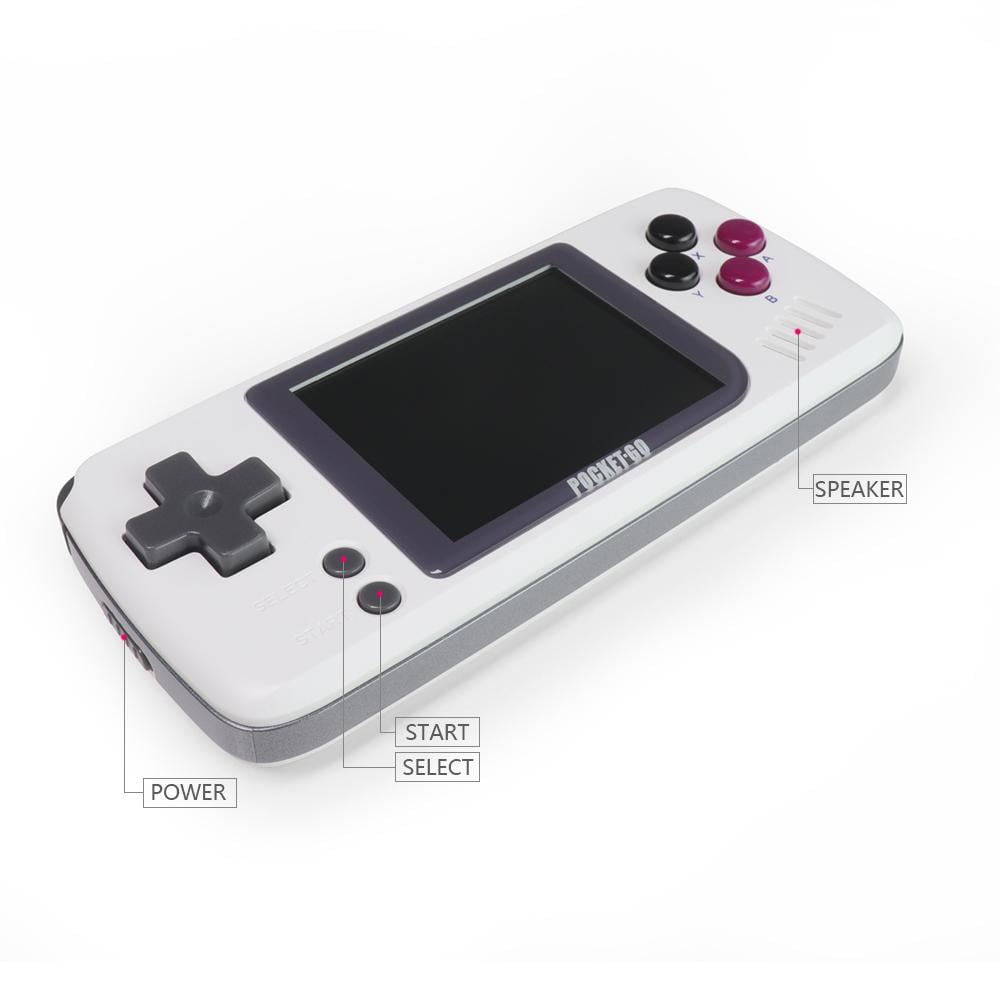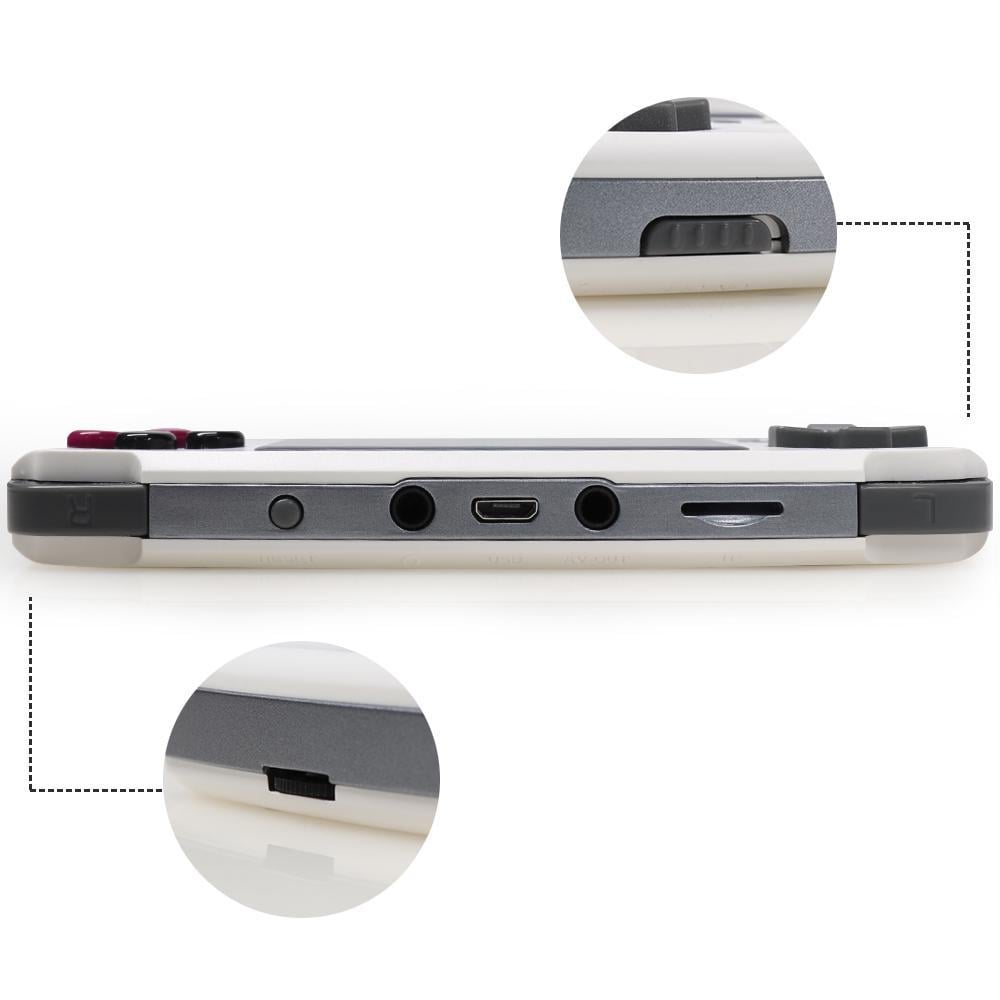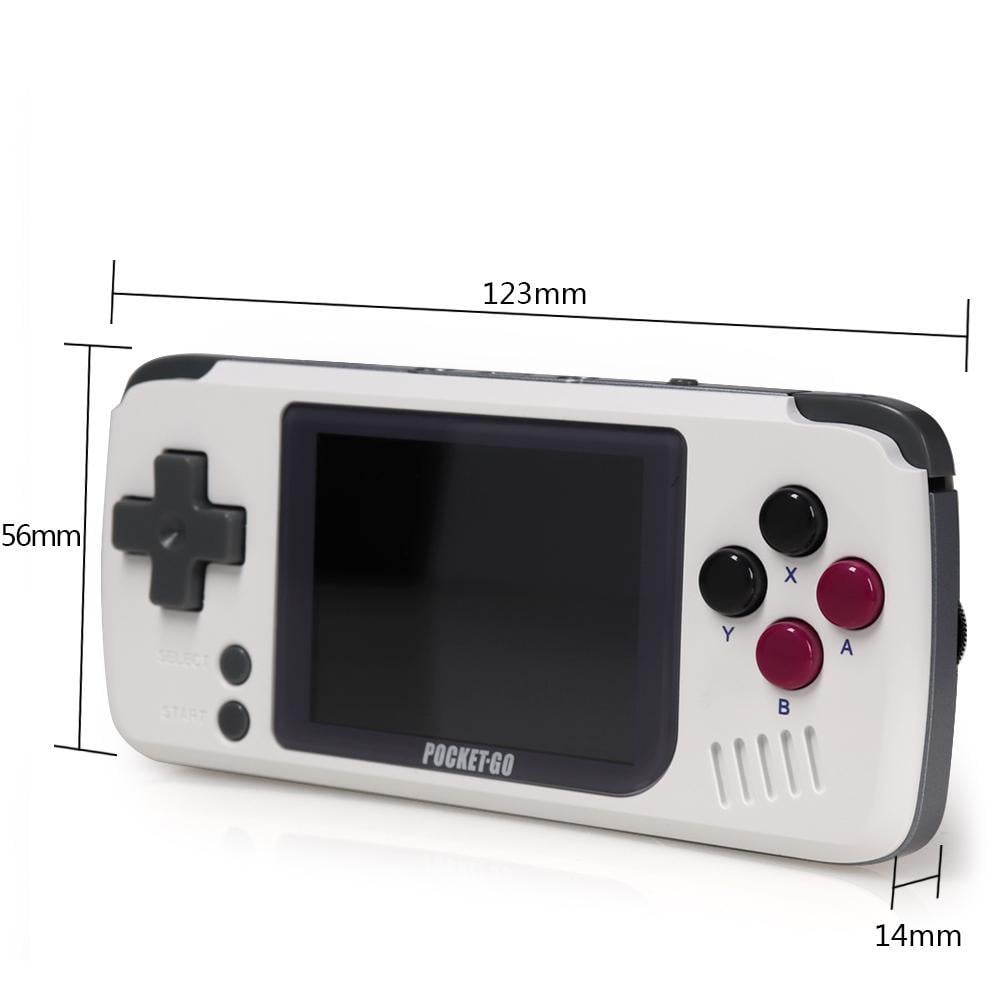 This is a new Pocket Go retro handheld console (2.4" screen) with my own custom pre-configured genuine Sandisk 64GB micro SD card pre-configured so that you get the best out of the device. Ready to pick up and play with all the console and arcade classics up to the mid 90's.

This item includes:
- Genuine PocketGo Open Source Handheld Console by Bittboy (2.4" screen, similar to the MiYoo or Q90)
- Genuine Sandisk 64GB Micro SD card fully loaded with SimpleMenu (custom image by me)
- USB charging cable - USB to micro SD card adapter
- Regular US buttons and PAL rainbow color buttons
- Quick start instructions sheet (created by me)

PocketGo Specifications:
- 2.4″ IPS Display (320 x 240)
- Allwinner F1C100S CPU
- 32MB RAM
- 1000 mAh battery
- Dimensions 12.3cm x5.6cm x 1.4cm

Ships quickly and carefully from the USA with tracking.

Please keep in mind that emulation is generally great, however not every game is perfect as this is a fun small pocket friendly low powered device !