RG405M Handheld Gaming Console with GammaOS + 256GB SD Card Kit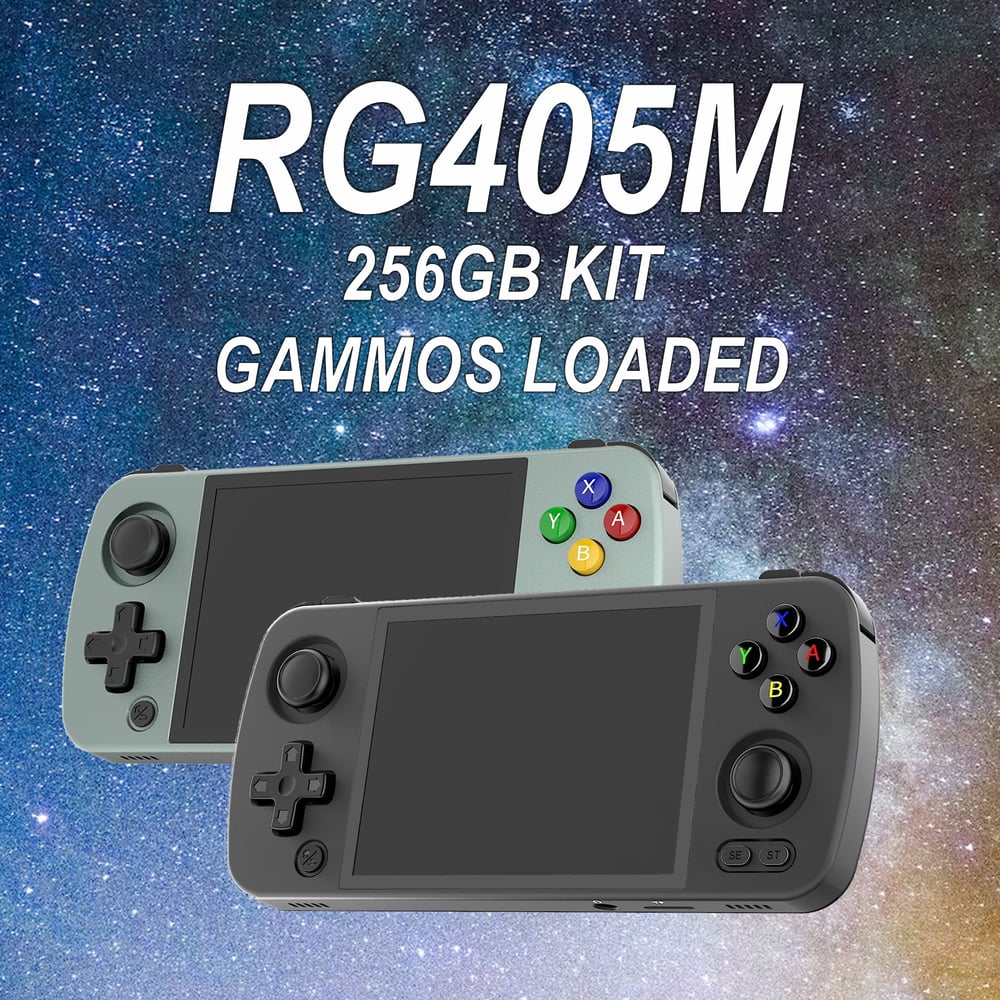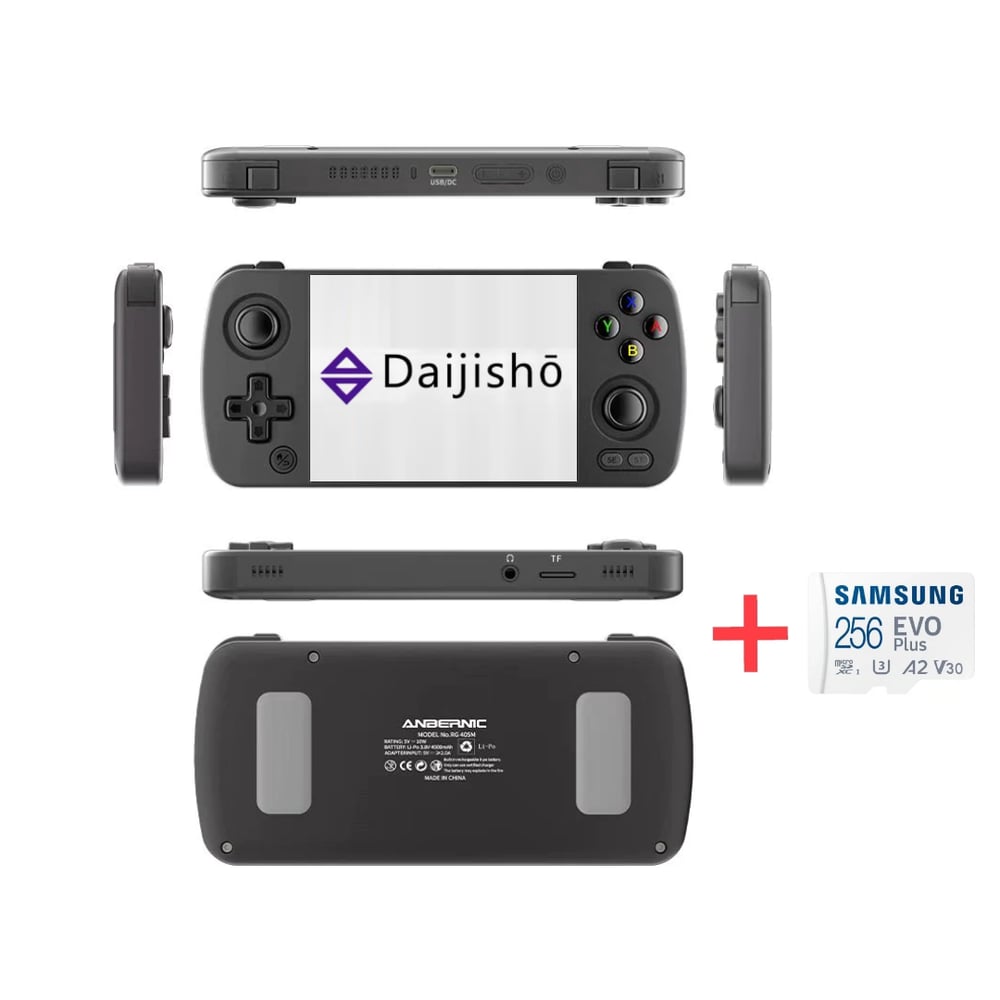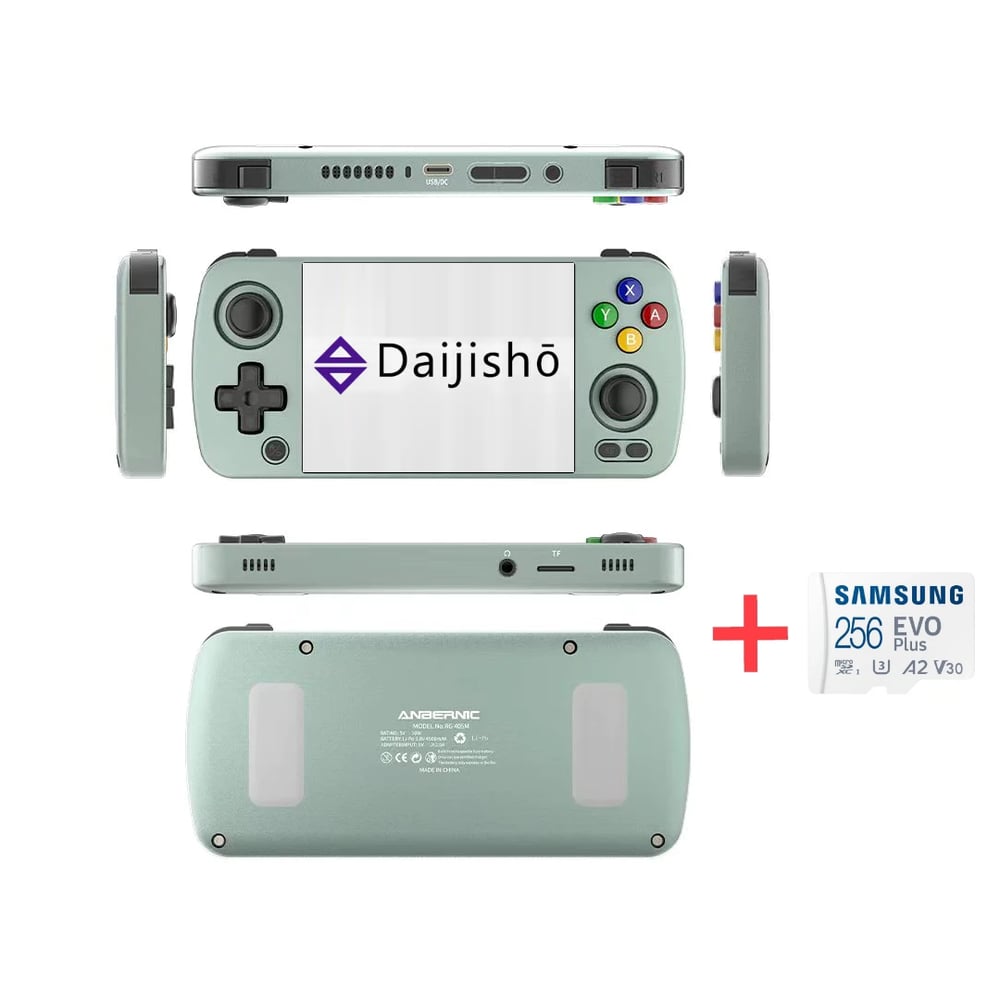 This is the latest sleek metallic finish RG405M handheld console that I have loaded with GammaOS and paired with my own custom Samsung 256 GB card loaded so that you can quickly set up Daijisho launcher and enjoy playing all the console and arcade classics up to the mid 2000s.

Please note, the RG405M is an Android-based console, and I have done the hard part of installing GammaOS, however the setup of Daijisho is still required and might require some patience. If you prefer a ready-to-play experience straight out of the box, have a look at my other Linux-based options like the RG353M and RG353VS.

This item includes:
- Anbernic RG405M Handheld Gaming Console
- Samsung 256GB Micro SD card loaded
- USB-C charging cable
- Quick start instructions for Daijisho launcher (created by me)
- Access to download entire SD card back ups and updates (my own server)

Anbernic RG405M Specifications:
- 4.0" Touch Screen Display (640x480)
- Hexa-core Cortex-A55(2.0Ghz) and Dual-core Cortex-A75 (2.0Ghz) CPU (Unisoc Tiger T618)
- Mali G52 MC2 GPU
- 4GB LPDDR4x RAM
- 4500mAh battery
- WiFi and Bluetooth built in
- Compatible with Android 12, GammaOS, LineageOS, Standalone Apps and RetroArch
- Dimensions 16.3cm x 7.6cm x 1.59cm

Ships quickly and carefully from the USA with tracking.

Please keep in mind that emulation is generally great, however due to device limitations not every game is perfect !